 NATURE & FITNESS adventure retreat
KWA-ZULU NATAL PROVINCE SOUTH AFRICA aDDITION
8 Night Adventure Fitness Retreat 
In Kwa-Zulu Natal, South Africa
What Dreams Are Made Of:
Get ready to take your breath away from South Africa's beautiful landscapes and culture. On this adventure, we guarantee to show you the epic hidden treasures you would not be able to see as a regular tourist. From up-close encounters with the big 5 and other African wildlife to ziplining through the trees of the mistbelt podacarpus Karkloof Forest Reserve. Now, this is a fitness retreat as well… So we will be training and/or exercising in some fashion every day with personal trainer, Mark Hill! So get ready to refresh your mind and challenge yourself. South Africa has adventure waiting for you around every corner.
What to Expect:
✔️ Fun fitness training
✔️ Off the grid South Africa adventure
✔️ Hike the Drakensburg Mountains
✔️ African wildlife up close
✔️ Karkloof Canopy Tour
✔️ Beautiful accommodation
✔️ Breathtaking views
✔️ Once in a lifetime memories
Why South Africa?
After many years of travelling the world, Mark has returned home to South Africa and has been road-tripping his home country full time for the past 2 years and has realized nothing quite compares to South Africa. From its raw untouched beauty to its rural chaos. 
After 2 years of adventuring around South Africa with his partner Chelsey (Canadian), they have on many occasions thought "we need to share with like-minding people who are passionate about nature and living a fit life." There are so many areas in KZN (in particular) that you could never experience as a tourist. With Mark as your local guide, you can be guaranteed to have experiences like no other. We're going to take you on an adventure off the grid!
Why Kwa-Zulu Natal?
We have chosen the province of Kwa-Zulu Natal (KZN) the home of King Shaka himself. To bring you this experience. KZN is off the beaten track and not a major tourist destination in South Africa. However, it is one of the richest areas of wildlife diversity in the whole of Africa. KZN is tricky to navigate as a tourist, but it is the most rewarding. Local knowledge is key in order to get a full experience of KNZ which is what we will be bringing to you.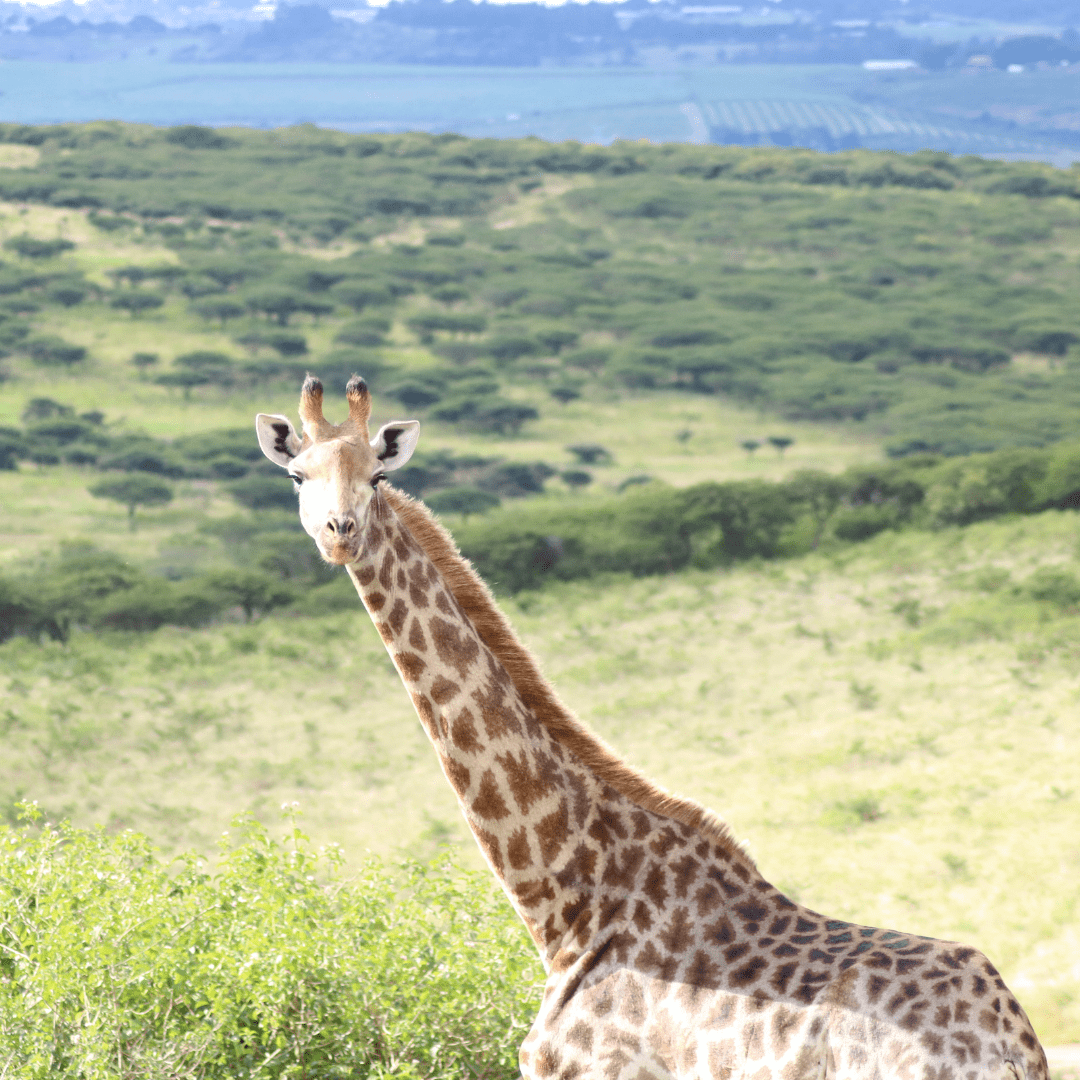 What Makes the Retreat Extra Unique
FITNESS & NATURE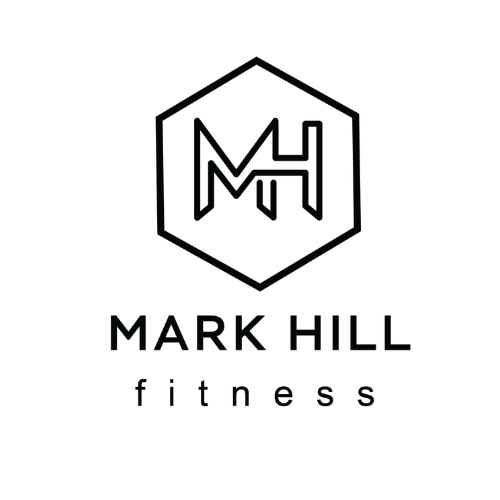 We are equally as passionate about fitness as we are nature because we have realized to fully submerge ourselves into nature you have to be physically capable. Your body has the capabilities of taking you to view scenes that the average person may never see in real life. We have decided to incorporate daily fitness into this retreat. Not to break you, but to empower and educated you to live a truly FIT LIFE that allows you to maximize your experience here on earth.
Gets you mentally and physically amped for the day

Increases serotonin (and therefore mood) and lowers anxiety to feel great throughout the day

Burns calories, so you can enjoy that cocktail at the end of the day guilt-free while enjoying an African sunset

Have all your burning fitness and health questions answered by PT Mark Hill!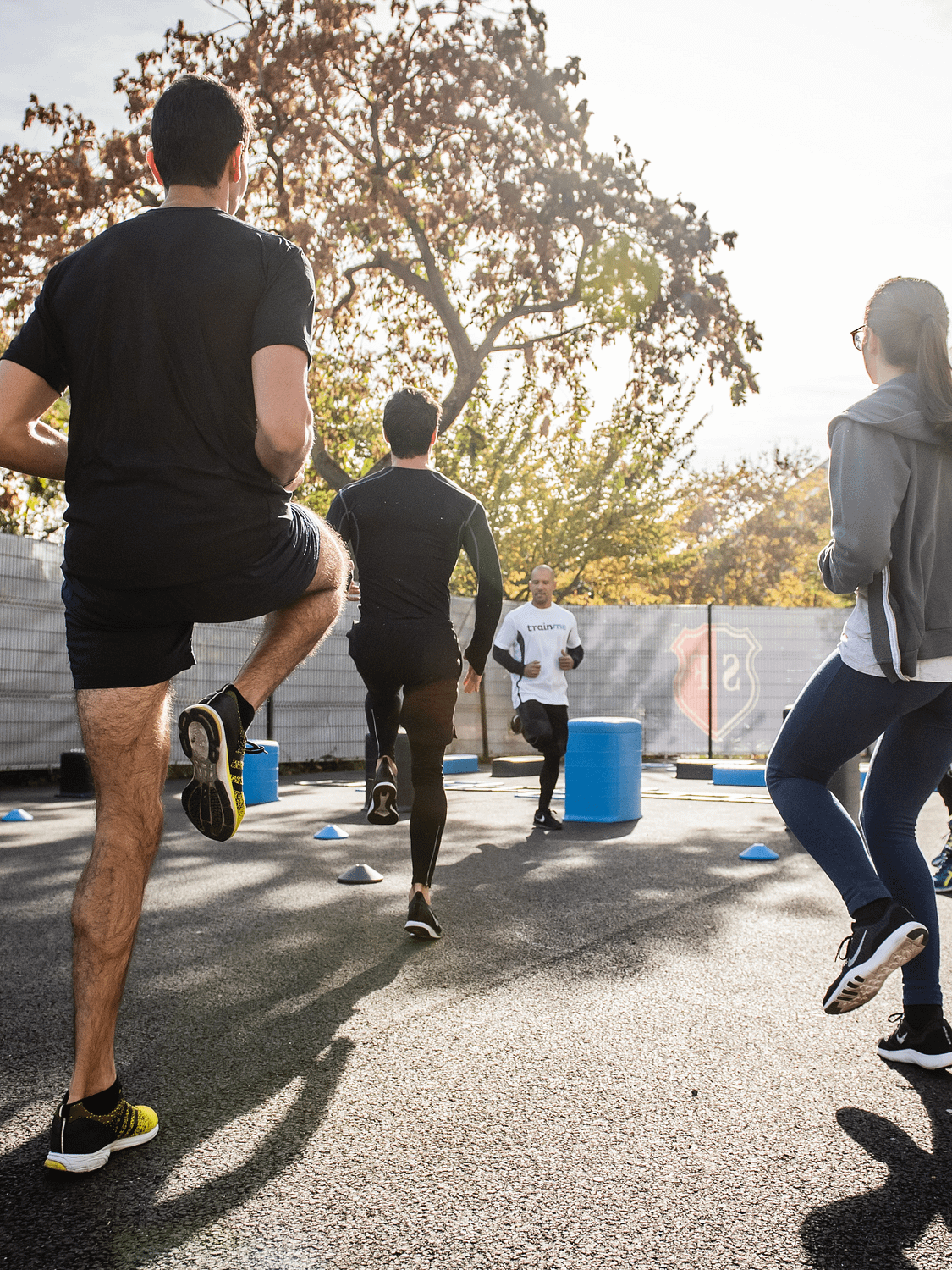 Join Us on an epic retreat off the beaten path in Kwa-Zulu Natal, South Africa
Day 1: Arrival in Durban
AFTERNOON:
Arrivals! We will personally be picking you up at King Shaka International Airport. One hour transfer time and you will be at your first lodge. On day 1 we will be staying at the intimate game reserve Tala. You will be welcomed with sandwiches and afternoon tea or coffee. Once settled, you will be taken through a safety briefing and run through your next 8 days.
Explore the area surrounding the camp and unwind from your journey. As you absorb the peace of the African bush, you might even have your first game sightings such as giraffe or zebra. Enjoy your first sundowner of the holiday whilst you look out across the landscape before sitting down to a scrumptious dinner, accompanied by hand-picked quality South African wines.
Settle down in your accommodation for the next 2 nights.

HIGHLIGHTS:
Airport pick up & transfer

Orientation

Sunset & sound of nature

Complimentary dinner
DESTINATION:
Tala Game Reserve
Day 2: Fitness in Reserve + Game Drive
MORNING:
Wake up on your first glorious African morning to hot tea or coffee. Then it's go time! Mark will be pumped to do your first training session in the game reserve. That's right you get to train in the presence of bucks and other wildlife. After we all get nice a sweaty, sit down for a well-earned breakfast. After breakfast, we will head out into the wild and go looking for animals. At Tala you can find, buck, rhino, zebra, giraffe, hippos, many bird species, and antelope. With Mark's knowledge, you should be able to get really safely close to the wildlife.
AFTERNOON:
After your thrilling game drive is complete we will then we will return back to the lodge for some downtime where you can find a shady spot for a siesta and relax by the pool. Later we will regroup for an evening game drive for a sundowner. After we will come back for a lovely dinner where you will raise your glasses to a glorious African sunset.

HIGHLIGHTS:
Wake up in nature

45 min full body fitness

Complimentary Breakfast

Morning self-game drive

Personal downtime

Sunset game drive

Complimentary Dinner
DESTINATION:
Tala Game Reserve
Day 3: FITNESS + Canopy Tour + Drive to the Drakensburg mountains
MORNING:
Jumping out of bed, eager for the day's adventures, we will be kicking off the day with another training session in the Tala game reserve. After we get our heart rates up we will refuel with a delicious breakfast and head off to our next destination. You will have all your adrenaline junky needs met this afternoon. Along our route from Tala to Witsiehoek Mountain Lodge we will be making a stop at Karkloff Canopy Tour to zipline through the spectacular valley of the mistbelt podacarpus Karkloof Forest Reserve.
AFTERNOON:
Once your feet are back on solid ground we will be hitting the road up to the Drakensburg mountains. This scenic drive to the Drakensburg is not only stunning but true Africa. You will see the local townships and vast landscapes. We will then settle into our new home which is on the border of South Africa and Lesotho at 7,500 feet above sea level, this lodge is the highest in the Northern Drakensberg. We will finish our day with a beautiful dinner in the mountains. We will be at this lodge for two nights.

HIGHLIGHTS:
Wake up in nature

45 min full body fitness

Complimentary Breakfast

Karkloof Canopy Tour

Scenic drive to Drakensburg Mountain range

Sunset in the mountains

Complimentary Dinner
DESTINATION:
Drakensburg
Day 4: Hike the Drakensburg
MORNING:
Wake to the dawn chorus and a steaming cup of coffee, and enjoy a mountain lodge breakfast. You will be amazed at the pure quietness of the mountains. We will not be training this morning because we are going to be doing a hike to the source of the Tugela river that runs through South Africa. This hike is something past comprehension and you will be challenged physically and your mental stimuli will be next level. This hike will fuel your soul and fill your adrenaline from the chain ladders to the steep cliffs. We can't wait for you to experience the sights and if we're lucky we may even come across a troop of baboons.
AFTERNOON:
Filled with fresh air and sore legs we will come back to base to have some down time to relax, explore the surrounding area and sit in nature before we regroup for dinner at the lodge with shared company and tasty South African beer and wine under the stars. Fun times.

HIGHLIGHTS:
Wake up in the mountains

Complimentary Breakfast

Hike to the source of the Tugela river

Downtime

Complimentary Dinner
DESTINATION:
Drakensburg
Day 5: Drive to the Coast + Explore Umdloti
MORNING:
Wake up to a peaceful and slow morning in the mountains. In your own time, we will be regrouping at the lodge for breakfast and coffee. We will not be training this day to give our legs a chance to rest after yesterday's hike. Today will be driving from the mountains of central South Africa to the coastline of Eastern South Africa to spend a chill day by the beach.
AFTERNOON:
Our destination will be Umdloti where you can explore the town, enjoy the many fabulous restaurants, and there are tidal pools to safely swim in. We will be spending one night here on the coast and have a group dinner that overlooks the ocean.

HIGHLIGHTS:
Mountain wake-up call

Body recovery day

Complimentary breakfast

Scenic drive to the Indian ocean

Downtime on the beach

Complimentary Dinner
DESTINATION:
Umdloti
Day 6: Outdoor Fitness + Stunning Drive to St. Lucia
MORNING:
Wake up to a stunning sunrise over the Indian ocean. We will be kicking off the day with a training session outside. After training, there will be time for you to chill on the beach or cool down in one of the many tidal pools.
AFTERNOON:
By mid-day, we will be making our way to the quaint town of St.Lucia. Cape St. Lucia is a world heritage wildlife sanctuary with the largest population of hippos in South Africa. Along our drive, you will cross the Tegula river (yes, the same river you hiked to the start of a couple of days before). This is where the Tegula meets the ocean. Once we arrive in St. Lucia we will first settle into our final lodge where we will be staying for the next 3 nights. From there we will find a place to watch the sunset and enjoy a group dinner at one of the many fabulous restaurants in the town.

HIGHLIGHTS:
Wake up to sunrise over the ocean

45 min training session

Complimentary breakfast

Beach time

Drive to St. Lucia

Sunset over lake St. Lucia

Complimentary Dinner
DESTINATION:
Cape St. Lucia
Day 7: Hluhluwe Big 5 Game Drive
MORNING:
The early bird catches the worm! This is the only early start of the retreat but will be well worth it. You will be heading out on a guided game drive with a tracker to Hluhluwe National Park. The Hluhluwe game park is home to the big five (elephant, rhino, lion, leopard, and the African water buffalo). Learn about South Africa's wildlife and enjoy the brilliant encounters you will have. You will be supplied with a complimentary breakfast in the park while surrounded by the wilderness.
AFTERNOON:
Upon your arrival from your game drive, take the late afternoon to explore the town and or relax by the pool, it is up to you! And of course, we will finish our day with dinner and sunset over the river.
HIGHLIGHTS:
Sunrise start

Expert-guided game drive to Hluhluwe Game Park (home of the big 5)

Complimentary breakfast

Downtime

Sunset over the river

Complimentary dinner
DESTINATION:
Cape St. Lucia
Day 8: Fitness training + Cape Vital Game Drive + Sunset River Cruise
MORNING:
Start your day with an outdoor training session by the pool and if we're lucky the vervet monkeys might even come to join us! Now that you're feeling good and alive we will have breakfast and then head out on a self-game drive adventure to Cape Vital. Cape Vital park is known as the home of leopard and endangered iSimangaliso monkey. More opportunities for brilliant animal encounters.
AFTERNOON:
Enjoy some downtime on the beach at Cape Vital or under the trees. Small buck and monkeys will be all around you and can be very entertaining! After exploring Cape Vital we will be heading to Cape St. Lucia for a sunset riverboat cruise to see the hippos up close and personal. From there we will go out for our final dinner and relish in the past week's adventures.

HIGHLIGHTS:
45 min fitness training by the pool

Complimentary breakfast

Cape Vital self-game drive

Chill on the beach in Cape Vital

Sunset riverboat cruise to see hippos tour

Complimentary Dinner
DESTINATION:
Cape St. Lucia + Cape Vital
Day 9: Departure Day
MORNING:
After bidding a sad farewell to your adventure group. Indulge in one final sunrise in Africa and a delicious complimentary breakfast, before the transfer service whisks you away to the Airport filled with a kiss of Africa and once-in-a-lifetime memories.
DESTINATION:
King Shaka Airport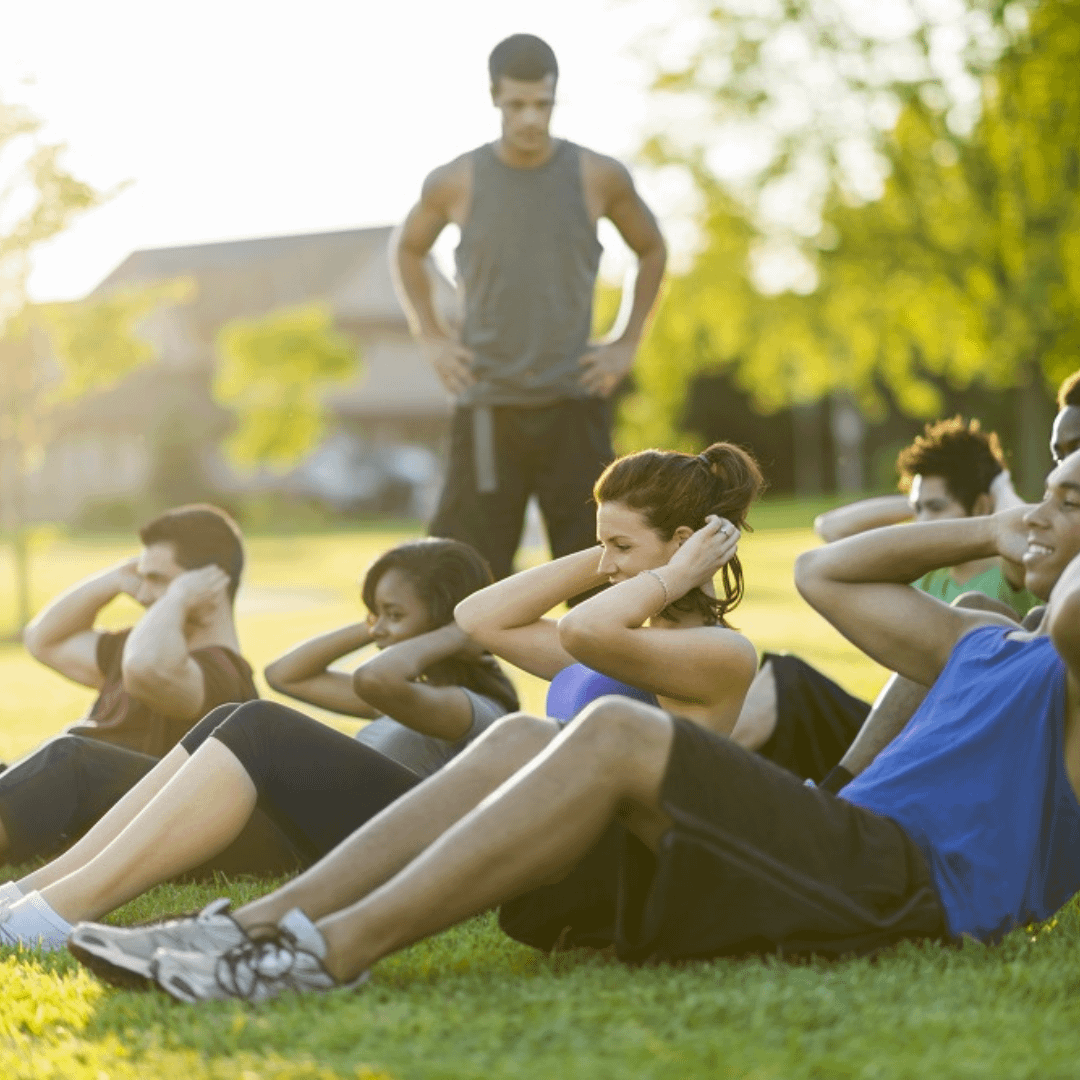 Trust Us, the sights are even MORE Stunning and magical in person.
The chance to experience the thrilling sensation of driving alongside game.

A hugely personal and exclusive experience (maximum of six people).

Touring through some of South Africa's most impressive game reserves, landscapes, and cultures.

Personalized, unique, and upbeat training sessions with your trainer and guide, Mark Hill. We guarantee your abs will be getting an extra workout just from laughing at Mark's jokes and banter.

Access to Mark's great knowledge of fitness, health and South Africa, feel free to ask him any questions.

Personalize guides throughout your journey by Mark and Chelsey who are insanely passionate about nature, fitness, and having fun.

Experience areas of KZN you otherwise would not be able to see as a regular tourist. We take you adventuring off the grid.

This is a no-BS experience of Africa!
"This is a hugely unique and personal experience in South Africa."
Location: South Africa, Province: KwaZulu-Natal (KZN)
Airport: King Shaka International
March 20-28, 2023
KWA-ZULU NATAL PROVINCE SOUTH AFRICA ADDITION
MAY 1-9, 2023
KWA-ZULU NATAL PROVINCE SOUTH AFRICA ADDITION
MAKE YOUR OWN DATE
Have a group of 4-6 friends who are up for an adventure? We can run a retreat that works around your dates.
INCLUDES
All accommodation

Breakfast and dinner

Group fitness session

All tours/activities fees

Park and conservation fees

Fuel and transportation

Game drives

Expert guiding

Complimentery fitness pack
EXCLUDES
International flights to Durban

Comprehensive travel and medical insurance

Staff gratuities

Lunch and snacks

Alcohol

Extra activities not listed in the itinerary
Important to know
This Wild Adventure Fitness Retreat is not a five-star lodge holiday or zoo. This is a genuine once-in-a-lifetime adventure safari. What this means is we are dealing with nature. So there is no guarantee of perfect weather or close interactions with all animals this unpredictability is what makes nature so special.
However, we will do our best to make sure you get the most amazing fitness and wildlife experiences as possible.
Please bear in mind that the accommodation that has been chosen has been based on location as close to nature as possible therefore most accommodation is of a 3 star standard. All accommodation is clean, comfortable, and your safety is guaranteed.
We are excited to share this adventure with you.
9 day/8 night adventure now
SHARED ROOM PACKAGE
€1,800
PRIVATE ROOM PACKAGE
€2,190
MArk Hill
Founder + Personal Trainer
Hey, I am Mark Hill, born and raised in Durban South Africa, home of the Zulu. I am a qualified fitness professional who has been in the industry for 12 years. I want to share my two passions with you, fitness and nature. To me, fitness is not about long hours at the gym but to keep you physically capable to explore the outside world and overall live a fit life.
We are going to have a blast training and submerging ourselves into the wonders of nature that South Africa provides. I have explored my country extensively looking for those hidden gems, off-the-beaten-track places and I want to share them with you.
Follow on Instagram: @markhillfitlife
It's time for an adventure!
9 day/8 night adventure now
SHARED ROOM PACKAGE
€1,800
PRIVATE ROOM PACKAGE
€2,190
HAVE QUESTIONS? CONTACT US! You have one life, why not make it one full of adventure!